How to create an exceptional customer experience
Customer experience is all about how happy your consumers are. Do they enjoy shopping with you? Do they find shopping at your business fun and exciting? If the answer to either of these questions is no, then you may need to improve your customer experience – but how do you go about doing this?
Below, we explore how you can provide an exceptional customer experience and why this is so important for your business.
What is involved in providing an exceptional customer experience?
So you've decided that you want to try and improve your customer experience, but you have no idea where to start. Below, we've identified some ways you might be able to improve the experience had by shoppers.
Be polite
Customer experience is about the entire shopping timeline, from the second the customer enters your shop or visits your website, to the moment they checkout. It sounds obvious but being polite to your customers can make a huge difference to their experience. If your staff are polite, friendly and helpful, the customer is more likely to leave happy.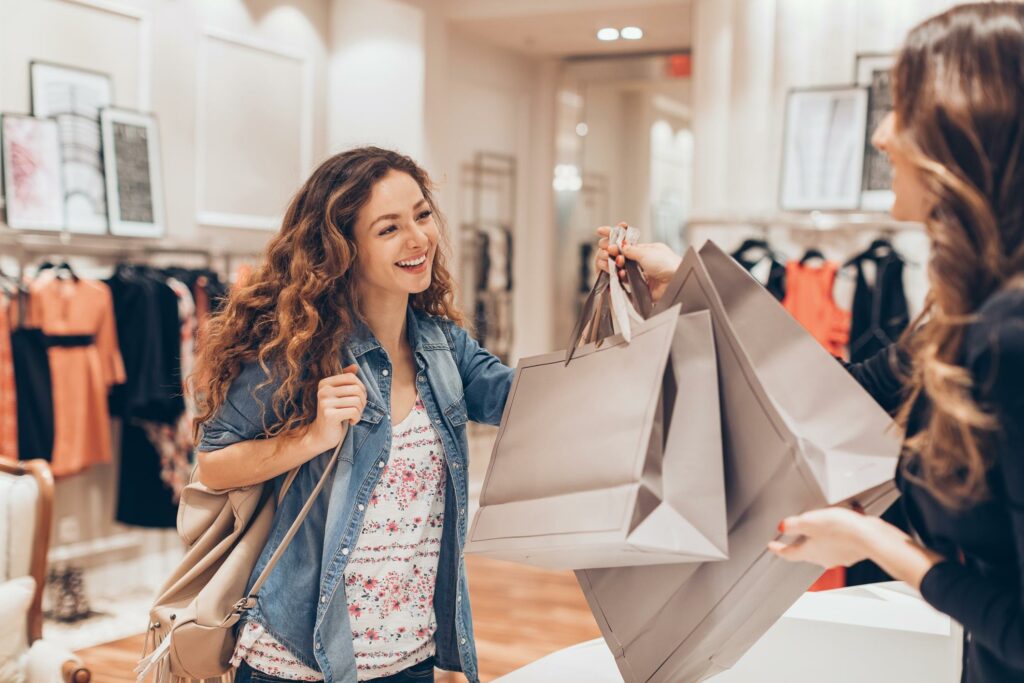 If the customer has made a purchase online, a 'Thank You' email could be a polite gesture. This also provides you with an easy way to keep in touch with a customer who could potentially buy something from you again in the future. You may even look into rewarding new customers by thanking them for their order and offering them a discount off their next purchase.
Be there 24/7
If a customer has a problem, they often want it solving straight away – and you need to be available to your customers so that they can contact you. If a customer spends a long time on hold, waiting to speak to an advisor, they may be put off using the business again. To prevent this from happening, your company could make use of a telephone answering service. This will mean that your customers' calls will always be answered quickly and professionally to help them out with whatever they need. This should ensure that your customers are happy and keep them coming back.
Be active on social media
Social media is one of the best ways you can demonstrate your business' personality and uniqueness. If a person interacts with you on social media, you should always aim to interact back. Check your social media inboxes and messages frequently, as some people will contact a brand on social media if they have a question or a problem with their order. If you can respond quickly and sort the problem out, you'll be providing them with an excellent customer experience, meaning they may be more likely to become a loyal customer.
You could even take your social media channels one level further and encourage customers to buy items directly from them. This is an easy and quick way of shopping that is sure to encourage your customers to return.
How important is customer experience?
Without your customers, your business wouldn't be able to run. Delivering an excellent customer experience could result in a higher percentage of your customers returning, and even telling their friends or colleagues about your business. In this way, your business continues to expand and all of your customers are kept happy.
How do you measure customer experience?
Once you've tried some of our suggested ways to improve your customer experience, you need to be able to measure your efforts and see if they're working. One of the only ways you can do this is to ask the customers directly.
For every purchase a customer makes, you could send a follow up email to ask the customer how you did. The email could take them to a short survey. To make your customers more likely to fill this in, consider offering some kind of prize on completion of the survey. For example, this could be a £100 voucher to spend on your products or services.
With the data you've collated, you'll be able to track your customers' experience. The data should be checked weekly to ensure that everything is running smoothly. A customer might point out on the survey that there was an error on your website that prevented them from adding a product to a basket. This would severely inhibit the customer experience and could prevent them from buying something, which may cost you money in the future.
Customer experience feedback can't just be gained from the customers, but also by your employees. Has a customer made a comment to them recently? For example, a customer may have complained about the layout of the shelves, or that some items didn't have prices on. This issue could be easily resolved to ensure that future customers don't have this problem, therefore improving your business' customer experience.