What is a customer service model?
To make sure that your customers are receiving the best service that your business has to offer, consider creating a bespoke customer service model. Having this in place will ensure that your staff know what to do when a complaint comes in and how they can deal with it in a professional manner.
There isn't a set customer service model that works for every business. Instead, you'll need to create one that's specifically for your business, based on how you sell your products (e.g online vs. in store) and what your company values are. Ultimately, the model should focus on increasing customer satisfaction while also reducing the chance of customer dissatisfaction.
Below, we've outlined how you can create this model, what should be included and how it can be implemented in the workplace.
What should a customer service model include?
A customer service model is a plan that should be put in place to determine how your business will deal with unsatisfied customers and complaints. It should outline the strategies that cover what to do in certain situations. The model should also include how you will get customer feedback and what you will do with it, how your business will retain unhappy customers, and how you will ensure that your customer service policies are kept up to date, and how these will meet the customers' needs. Essentially, it's a strategy that's in place to ensure your business maintains outstanding customer service.
Firstly, you will need to brainstorm the kinds of problems or complaints your business might receive. Perhaps a customer's item didn't arrive or it was delivered damaged. Maybe the customer felt that the product they received wasn't as good quality as described on your website. You will need to think about what practices you will put in place to rectify the problem faced by the customer. If the item doesn't arrive, will you send out a new one at no additional cost? If they're not happy with the product, what will you provide them to change their perspective? You could give them a partial refund or you might offer them a discount off their next order. Putting strategies like these in place will help turn unhappy customers into happy ones – something that your business will rely on.
You also should think about developing a clear strategy to deal with customer complaints. You will need to decide exactly how complaints will be dealt with and who will handle them. Do you have a customer service team who deals with all incidents? Or perhaps you have one person that will be dealing with the customers and working to resolve their issues. Alternatively, you might hire an external company to deal with all the customer service phone calls.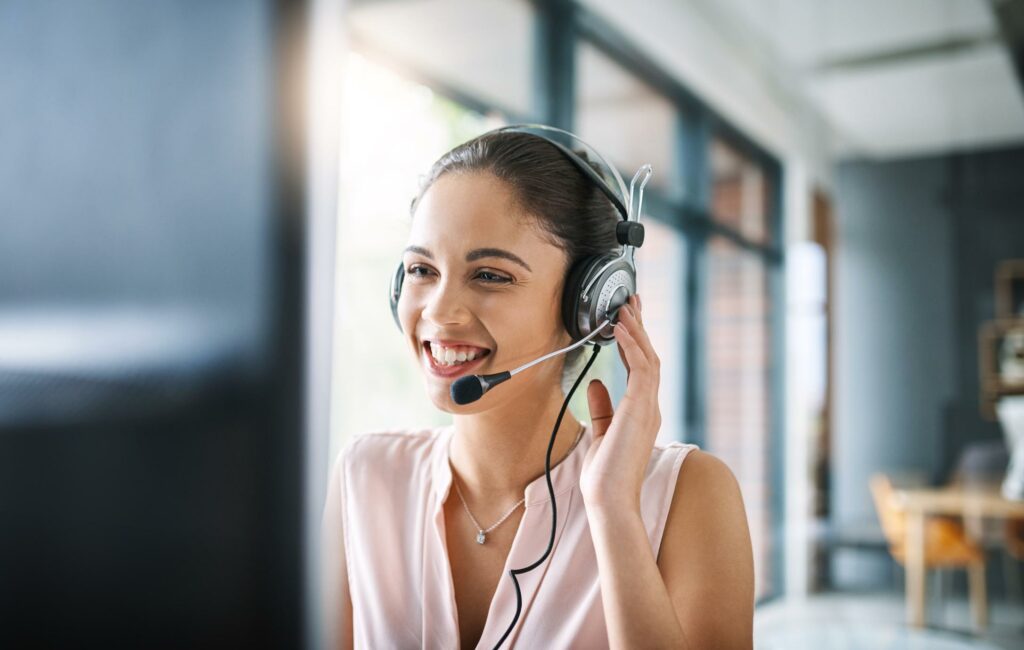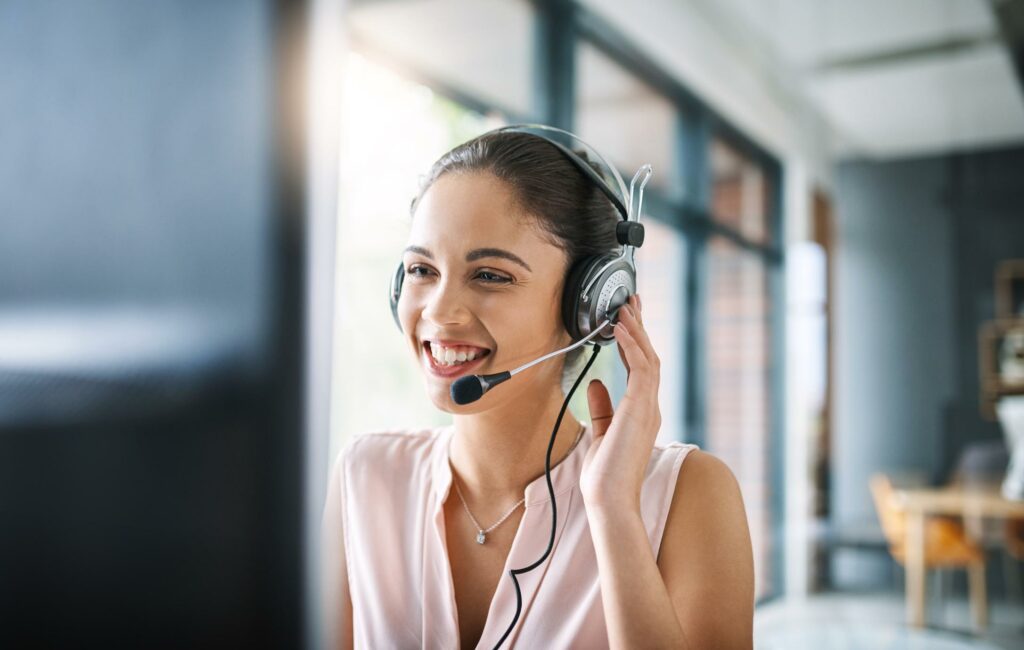 No matter how you structure the model, or what aspects you do or don't include, the main aim of it is to turn a negative customer experience into a neutral or a positive one. In contrast, you could aim to turn a neutral experience into a positive one as well. The model should aim to improve the customer experience rather than making it worse.
How can you put a customer service model in place?
Now you've identified what needs to go in your model, but you need to put it into practice – but how will you go about this?
Firstly, your staff will need to be trained so that they can adhere to the model that's been put in place. If any problems do arise, they'll be able to handle the situation based on the customer service policies you've applied.
Secondly, your business should offer multiple channels so that your customers can easily contact you. Telephone and email are the standard lines of communication that every business should have. However, social media and live online chats are a popular option that are often chosen by businesses. Ideally, you should have a strong social media presence to ensure that customers are aware of your company's social channels. This will show them that they can contact you on there, as well as by telephone or email. A live chat is also beneficial to customers who may not be able to use a phone but they want an instant response. With a live chat, the customer knows that a service representative is there and able to talk to them. Ensuring that your customers can easily contact you is an important part of making your model work.
How to monitor customer service
If you've been implementing your customer service model for a while, you will need to start monitoring it. By tracking it, you can ensure that customer queries are being seen to and problems are being solved, instead of being brushed to one side.
You could organise a regular meeting with your customer service staff, or the staff member that is in charge of dealing with customer complaints. They will be able to fill you in on the previous week's calls, how many calls they had, how many calls were solved, etc.
The best way to ensure that your customers are happy is to ask them to fill in a survey. This could be sent to them in an email following a purchase. Alternatively, if you rely on customers physically visiting your place of business, like a cafe, then you could leave a set of surveys on the table that they can fill out. Once the form is complete, they could leave it in a customer service box. Collect the answers and spend some time working through them. You may find that multiple customers have the same concerns. The feedback could be as simple as a complaint about dirty tables or chipped mugs. These issues can be resolved quite easily and could lead to happier customers in the future.
Finally, you should regularly check your business' reviews on Google, Trustpilot, TripAdvisor and any other reputable review sites. The reviews that are left will give you an idea of what your customers really think of your business. If there's a particularly bad one, you could reply to the client's comment and apologise for their bad experience. Explain that, if they get in touch with you, you can offer them a discount code for future use or even something complimentary. Be sure to thank them for their comments and that you'll work on their feedback.