VCare
The Benefits of Using VCare
Complete system recovery

We help to recover your data and voice systems for comprehensive disaster recovery.

Reputational protection

With VCare, even if your systems go down your reputation is protected.

Uninterrupted service

Despite issues in-house, VCare makes sure your can still provide your service to the rest of the world.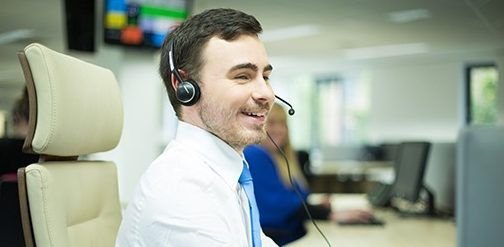 How Our Disaster Recovery Services Work
VCare is our combined service for voice and data disaster recovery.
It provides you with the reassurance that in the event of an incident, your core business applications and functions will be maintained, SLA's achieved and your customer experience levels are consistent.
Request Quote
Prevent Data Loss & Downtime
67% of companies have experienced data loss or downtime in the past year and yet over 80% of businesses don't have Guaranteed Application Availability as part of their disaster recovery plan. When you suffer a loss of inbound calls and access to core business applications such as finance, case management or your CRM, how will your business be affected?
There are key areas that support business today like telephony, technology and people. In event of an incident our call handlers will start using the pre-approved script for your account to deal with the calls. Whether simply taking messages or passing calls on to the relevant people - your business can go on as usual. Recovery of all applications, data and infrastructure are guaranteed to be enabled within 1 hour. VCare is available as a modular business continuity solution or part of a complete disaster recovery plan.
Client Testimonial
Impact Housing
"CALLCARE are always professional and helpful, and provide a great service and an experienced team of people to assist in service delivery. Excellent value for money."