Why Use Call Centres in the Public Sector?
Remote switchboard service

We take the calls and route them to the correct department, speeding up the user journey and improving the experience.

Customer information

Your operators can be briefed to answer a number of frequently asked questions to help you deal with basic enquiries.

Business continuity

Our 24 hour contact centres ensure business continuity for your organisation, helping you provide a high standard of support.
Request Quote
Public Sector Call Support
CALLCARE work in partnership with many different areas of the public sector by supporting their communication strategies and ensuring their business continuity.
Several Local Authorities use CALLCARE to help them deliver their services to the local community and provide a duty of care to their staff when they are working alone.
A Wide Range of Public Sector Clients
Additionally, CALLCARE support several universities with call handling services such as providing adhoc call support during clearing, so removing the necessity for temporary workers.
Through CALLCARE services, they have been able to achieve cost efficiencies whilst also ensuring a high level of client service and personnel safety.
Request Quote
Client Testimonial
Impact Housing
"CALLCARE are always professional and helpful, and provide a great service and an experienced team of people to assist in service delivery. Excellent value for money."
1. Reduce missed calls and business opportunities.
All callers are treated with empathy and are informed that their details will be passed onto the relevant member of your team.

We act as an incident handling service by triage incoming calls.

CALLCARE work with several local authorities and our operators are skilled in providing a duty of care to callers and their unique needs.

We answer basic enquiries and frequently asked questions.
Request Quote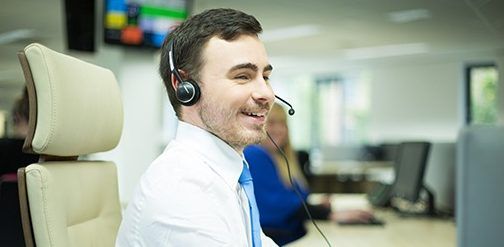 2. Reduce overheads and increase efficiencies.
Citizen emergencies occur at all times and our specially trained operators respond to out of hours calls when you are not available.

Increase staff productivity by allowing us to triage calls accordingly.

Additionally, we work with Universities to provide adhoc support during higher call volumes and clearing, removing the necessity for temp staff.
Request Quote
3. Maximise clients' experience and deliver a SLA.
We uphold your SLA by answering your calls at all hours of the day.

Our specialist PAs respond to calls in line with your company's tone.

Our all-human telephone answering service ensures that all callers
are welcomed with a friendly voice.
Request Quote
4. Extend your business working hours 24/7/365.
We support your in-house team during call volume peaks by
working within your current framework.

Our bespoke services allow you to determine how calls are answered and what details are requested, according to the needs and requirements of your service.

Immediate response to FNOL calls via our incident handling capacities.
Request Quote
5. Business continuity and disruption protection.
We provide a combined service for voice and data disaster recovery.

Be assured that in the event of an incident or any disruptions, your core business applications and functions will be maintained.
Request Quote