Why you should outsource your facilities management with us
24 hour cover

With an outsourced call centre handling your phone lines, calls are always covered in the event your client needs to report an incident.

Manage appointments

We can manage your appointment diary across your entire portfolio, ensuring good communication with repairmen and engineers.

Customer service lines

As well as managing incidents and arranging repairs, we can handle all of the general enquiries that come into your organisation.
Request Quote
Supporting the Property Sector
We have a long history of providing support to organisations in facilities management and the property sector.
We have a dedicated property and facilities management team who understand the unique requirements of this specialist industry.
From briefing in engineers on technical jobs to managing calls from unhappy clients, we equip our operators with the specific skills they need to manage calls within the facilities management sector.
Call Handling Is Key to Facilities Management Outsourcing
One of the primary reasons facilities management firms should outsource their calls is to provide comprehensive cover around the clock for their clients.
While it is possible to provide a high standard of service over the phone in-house during normal office hours, out of hours it is difficult to remain cost effective when doing this.
That is where call handling comes in.
When facilities managers outsource calls to a dedicated out of hours service, they provide the comprehensive cover their clients demand, while still remaining highly cost effective.
Request Quote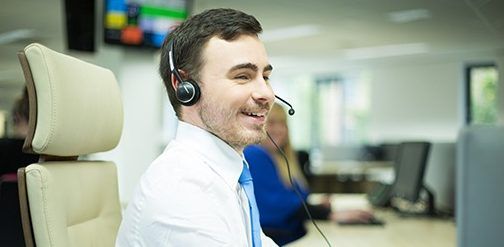 Client Testimonial
Eyden Locksmiths
"Since 2013, CALLCARE has handled our out of hours calls and has done so impeccably.
Due to the nature of our business customers often need an emergency call-out and CALLCARE ensure that this can happen, no matter the time. Outsourcing to CALLCARE gives us peace of mind that our customers are being taken care of, even when we can't answer the phone.
The team are always available for any last minute updates and are very attentive to our companies needs.
A whole new bespoke system was even put into place to accommodate our specific requirements. A very professional and efficient service, we can see ourselves staying with CALLCARE for a long time."
1. Reduce missed calls and business opportunities.
All incoming client enquiries are answered by our friendly,
professional, and well informed operators.

Our switchboard services aid the smooth transfer of calls to your team.

We ensure that all incoming enquiries are responded to immediately so no longer face an engaged tone or voicemail service again.
Request Quote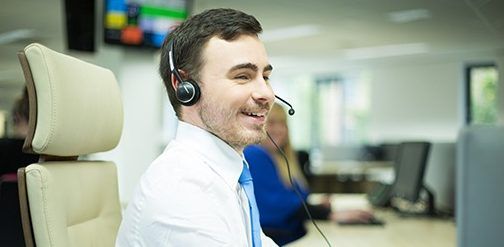 2. Reduce overheads and increase efficiencies.
Reduce overheads by paying for calls on demand.

Our telephone answering specialists respond to incoming enquiries at all hours of the day, allowing you to leave the office, with reassurance.

We manage appointments and viewings across your entire portfolio.
Request Quote
3. Maximise clients' experience and deliver a SLA.
Outsourcing your calls enables incidents to be resolved,
outside your ordinary 9-5 office hours.

We are equipped to handle engineer call- outs when requested.

We assure callers that you will get back to them once available,
increasing your agency's reliability and securing customers' trust.
Request Quote
4. Extend your business working hours 24/7/365.
We understand that enquiries come at all hour of the day and our dedicated team handle out of hours calls, so you don't have to.

Our customer support services are available 24/7/365.

From briefing engineers on technical jobs, to managing complains,
our operators are equipped with the necessary skills required within
the facilities management sector.
Request Quote
5. Business continuity and disruption protection.
We are not merely a virtual reception, but and incident handling service that ensures your business is continuously available to clients.

If you are unable to answer calls due to technical disruptions, or internal business emergencies, we respond to calls and ensure it does not affect your customer response rates and customer satisfaction.
Request Quote