Patient Service Management for Healthcare/Medical Sectors
A dedicated team

Our team can be an extension to your own team. We're highly skilled at handling calls from patients, whether you are an NHS provider or a Private clinic or service.

Out of hours and overflow cover

Our teams are available at times of peak volume, allowing your calls to continue flowing in and being dealt in a timely and efficient manner. We can also deal with enquiries out of hours as we operate 24/7 365.

Improved care

A friendly but professional voice at the end of the phone can reassure your patients.
Request Quote
Primary Care
We support practices in Primary care with overflow call handling and out of hours support.
We will work with you to create in-depth scripts that allow our operators to care navigate your patients when your lines are busy, or you are not open.
We can be a support to you when you need us, during periods of staff absence or training.
CALLCARE can also handle your outbound call campaigns for seasonal flu clinics, asthma reviews or any pre-bookable clinic, through EMIS EPR Viewer+
Secondary Care
CALLCARE can handle your out of hours calls to ensure your patients have access to your extended hour's teams, care navigating the patient to where appropriate, letting your clinicians see the patients they need to see.
We operate 24/7 365 and therefore no mater what time a patient calls, we will answer ensuring your patients do not need to call 111 or 999 inappropriately.
This will help to provide the highest standard of service to your patients and ensure your clinicians are not tied up on unnecessary calls.
Client Testimonial
NHS Trafford PCT
"Trafford Stop Smoking Service has used CALLCARE to implement a 24/7 contact centre taking calls coming into the service. This process was made simple by great communication from CALLCARE, a friendly and approachable manner and quick responses to questions.
The centre operators are very professional when answering the calls and any training issues are quickly dealt with. CALLCARE have been a pleasure to work with."
1. Reduce missed calls and increase sales opportunities.
At a private clinic, we understand that every call could be a potential lead. It could also not be, and while your team are tied up with the latter, you are potentially missing a booking or sale.

We can handle multiple concurrent calls. The average concurrent call for our Private clinics is 4. At CALLCARE we can provide the 4 call handlers you would need for that moment seamlessly.

We have our own inhouse IT team and can, therefore, integrate with any web-based clinic platform or procure licences for software programs. CALLCARE are PCI compliant and FCA regulated.

We operate 24/7 365 ensuring your patients can book appointments or make enquiries any time.
Request Quote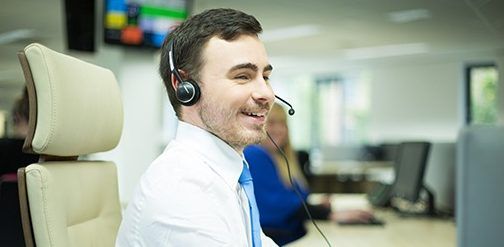 2. Reduce overheads and increase efficiencies.
We can be a cost-effective solution for your inhouse teams. We can increase ROI and reduce overheads by paying for calls on demand.

We can handle your overflow calls, or you can divert all calls to us to enable your team to focus on clinic related tasks.

Our trained team can manage your appointments and bookings and record caller details if your team are occupied.

We can also provide valuable Business Insight reports on your calls where you can identify trends and themes relating to your clinic.
Request Quote
3. Maximise customers experience and deliver a SLA's.
Our team of call handlers are trained to respond to calls with empathy and understanding where necessary.

We respect the confidential and sensitive nature of information we may be handling.

If your calls are high priority but low volume, we can ensure that your SLA is met, as we have capacity for over 200 call operators over multiple sites.
Request Quote
4. Extend your business working hours 24/7/365.
No matter the time of day or night, we can ensure your patients are greeted with a professional voice at the end of the phone, even when you are closed.

We can script for escalation routes should your own team need to be contacted out of ours, ensuring they are only disturbed when they are absolutely needed.
Request Quote
5. Business continuity and disruption protection.
We ensure that you remain SLA compliant regardless of internal technical complications, as you can divert to us at any time.

We have multiple contact centres around the UK to ensure that if one part of the UK be experiencing an issue, it will not affect your business.
Request Quote